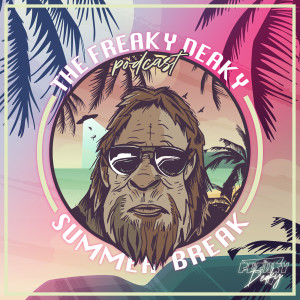 Thursday Jul 29, 2021
TFD:SB - EP7 | Kidnapped By Bigfoot | The Lytton Girls | Bigfoot, Giants or Cautionary Folktales?
In today's Summer Break segment, Scott & Christian discuss a story shared by Franz Boas in a 1917 book, "Folk-tales of Salishan and Sahaptin tribes" wherein 2 girls are said to have been kidnapped by Giants, where they were taken care of for 4 years before making their escape in an attempt to return to their people. Is this a cautionary folk tale passed down by the tribes to keep children safe? Or is this an actual event that details a possible kidnapping by sasquatch before the creature was commonly known as the bigfoot we know and love today? Be sure to stop by our YouTube channel by visiting the link below to see our video on The Lytton Girls!


If you're enjoying the show, please consider leaving us a review on Apple Podcasts. We know it can be an inconvenience, but it truly is the only way to help our show beat those pesky algorithms, and it really does go a long way in helping us continue to grow the show.


If you're new to the show, welcome to TFD Summer Break! Season 1 has ended, and while the gang recharges their batteries, and gears up for Season 2 of The Freaky Deaky later this Fall, we'll be releasing shorter weekly episodes across all your favorite pod catchers. It's gonna be a good time. Special Guests, Guest Hosts, Heather will debut some True Crime, and we'll also be uploading video shorts, and behind the scenes footage on our YouTube Channel & TikTok Page, so make sure you're following along across our social media pages!


Submit Your Paranormal Experience to be Featured in Our Listener Stories Episodes!
Use the email below to submit paranormal experiences, episode suggestions, or general feedback on ways we can improve the quality of the show: thegang@thefreakydeaky.com




Follow Us on Social Media For Photos, Video Shorts & Behind The Scenes Looks From Each Episode:
Website: The Freaky Deaky Podcast
Instagram: https://bit.ly/2HOdleo

Facebook: https://bit.ly/3ebSde6


TikTok: https://bit.ly/35lNOlu


YouTube: https://bit.ly/3goj7SP


Twitter: https://bit.ly/3mJ8Ron
Merch:
TFD Merch